Show results for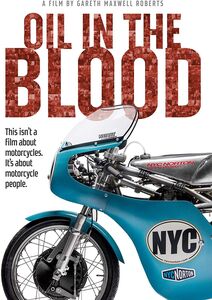 Oil in the Blood [Import]
(United Kingdom - Import, NTSC Region 0)
Release

25/10/2019

Film and TV Genre

Special Interest-Documentary

Media Format

DVD

DVD Region

0

Please be advised. Unless otherwise stated, all BLU-RAY are REGION A and all DVD are REGION 1 encoding. Before purchasing, please ensure that your equipment can playback these regions. For more information on region encoding, please click the link below:
Product Notes
The philosophy of individualism is embedded in motorcycling. The desire to be different and unique, is at the root of the motorcyclist's imagination. Modifying, customising, and changing bikes is at the very heart of the biker. Custom motorcycle culture has experienced a renaissance in recent years, and what was once a niche subculture now bears a significant influence on the international mainstream motorcycle industry. Filmed over three years, Oil In The Blood features interviews with almost 300 bike builders, riders, journalists, artists and racers from Britain, Europe, Japan, Australia, the Far East, Africa and the US alongside major manufactures Harley Davidson, Yamaha, Royal Enfield, Ducati and BMW. The very heartbeat of motorcycle culture has been brought together for the very first time in this brand new documentary film.